93 % av alla företag säger att de tror på Content marketing för att bygga sitt varumärke (källa: Content Marketing Institute). När samma undersökning visar att 87 % av kunderna säger att digitalt innehåll har en stor påverkan på deras köpbeslut är det lätt att förstå att hypen.
Så var är de goda exemplen? Vi har inte någon uppgift om faktisk ROI, men det här är de 25 Content marketing kampanjer som driver utvecklingen 2014 enligt samma undersökning (på engelska):
Denny's
Denny's blog has the personality of 20 other brand blogs combined. With its mix of user-generated content, cultural awareness, and sense of humor, consumers and marketers alike certainly have cause for admiration.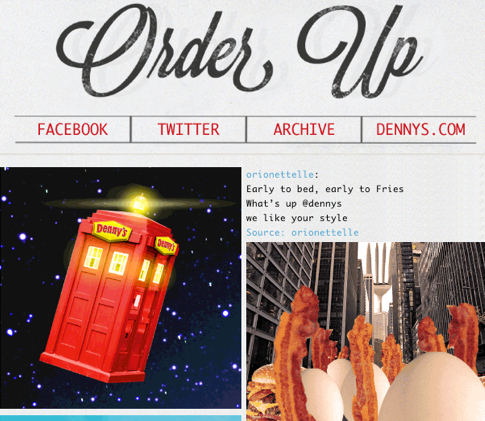 General Electric
No one makes science and tech content as accessible through their social media channels. Let's face it, GE's Instagram, for one, could have been decidedly boring. But with some amazing photography and passion, it's one of the best feeds on the internet.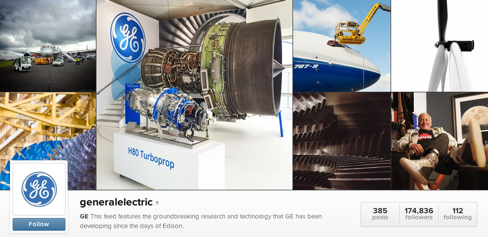 Lyft
Need a lesson in brand storytelling? Look no further than Lyft's blog, which marries the company's overall emphasis on the importance of human interactions with content that shares moving accounts from drivers and passengers.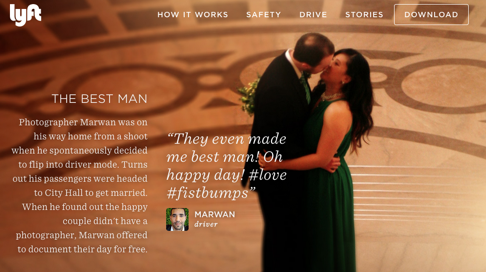 Cheerios
Relevancy is something all content marketers have to strive for, and Cheerios hit the mark this year. One example: their Cheerios ad on YouTube, which represents dads as savvy and cool rather than bumbling and out of touch with raising their kids.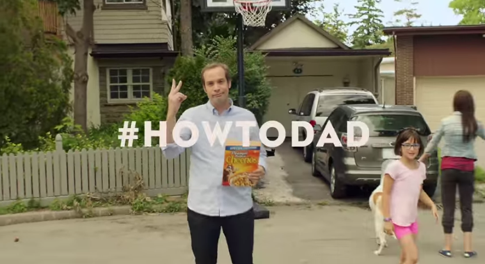 Hello Flo
This ad from startup Hello Flo, a company that ships women period products automatically every month, also went viral a few times with relevant video content. By making content that doesn't follow the usual tennis-playing, yogurt-eating-women storyline, Hello Flo recieved over nine million views on YouTube.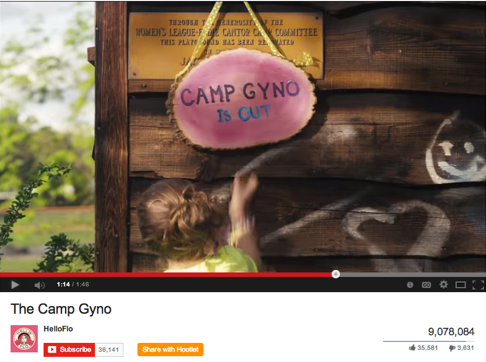 ALS
Possibly the greatest social media success in terms of UGC of all time. Other brands and charities will be looking to replicate this new "Oreo moment" for years to come — and no wonder, with $41m-plus dollars raised as a result of the user-generated content campaign.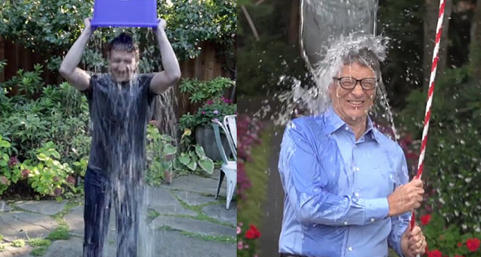 GoldieBlox
Goldie Blox's Super Bowl commercial put them on a map with marketers and consumers. Another lesson in relevancy and not assuming that the best way to market to girls and their (increasingly Millennial-generation) parents is with pink and sparkles.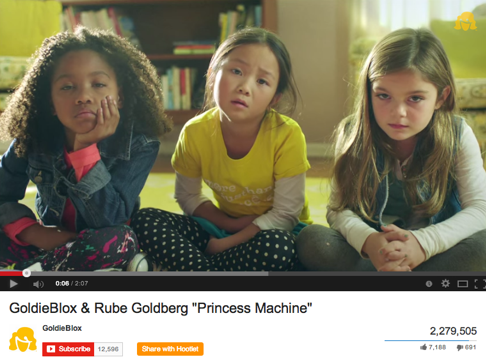 Maybelline
Maybelline's blog is one of the prettiest when it comes to content design and social integration. It features social buttons and interactions on site, making it incredibly easy and natural for the user to engage.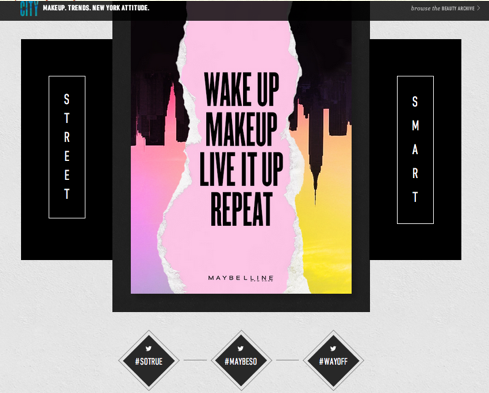 Taco Bell
Brands who value a lively tone of voice would to well to check out Taco Bell's social media content. It's especially prolific on emerging platform Vine, where its short videos regularly win tens of thousands of loops.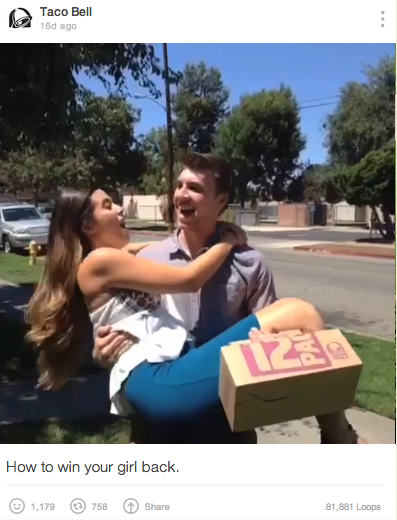 Apple
Here's a brand who knows how to tell a story. Its "Your Verse" spot earned over 2 million views on YouTube, and it's no wonder: combining stunning images and a voiceover by Robin Williams' character in The Dead Poets Society, the ad is a study in eliciting authentic emotion from an audience — and is representative of Apple's content overall.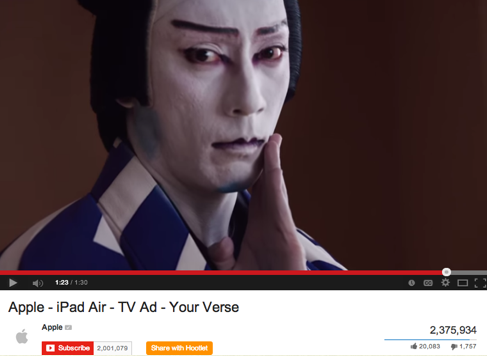 AT&T 
Engaging with consumers once they respond to your content is a difficult task. After all, what marketer in their right mind would send their content off into the wild without an eye to customer service? AT&T provides a case study in using content to calm the minds of customers through deft community management.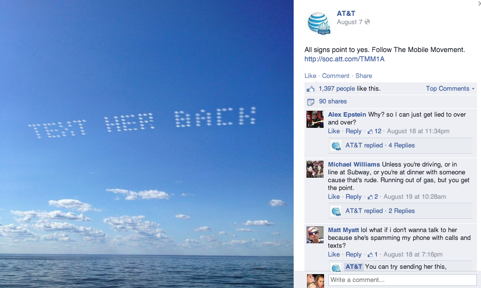 Coke
You have to admire the way Coke keeps pushing for creative content, even as one of the world's most valuable and established global brands. Their "Share A Coke" campaign has been one of the standout campaigns of 2014, and its digital content keeps interactive features at the forefront.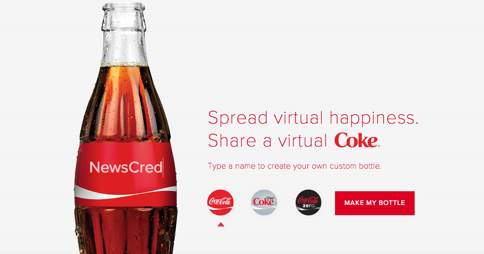 Refinery 29
Commerce and content can lose authenticity when you put them together. On Refinery 29's site, these two elements live in harmony with beautiful photography and calls to action that are phrased as helpful rather than pushy.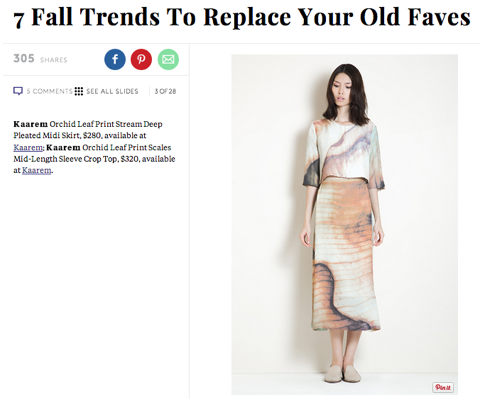 Red Bull
Red Bull's high-octane digital content appeals to plenty of fans with extreme hobbies and interests. Producing content at this level requires a journalistic level of commitment to capturing events on the ground (or, in some cases, in outer space) and no one does it better.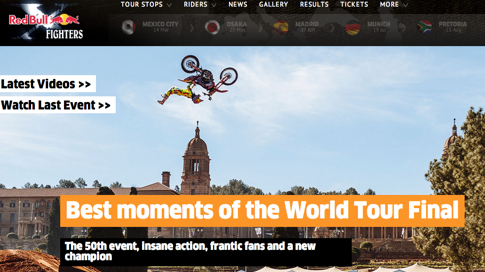 Birchbox
No storefront? No problem. Do like the folks at Birchbox do, and immerse your audience in your brand through a blog that covers lifestyle topics that they're interested in. Birchbox takes it a step further, too, using the products they ship as the basis for content.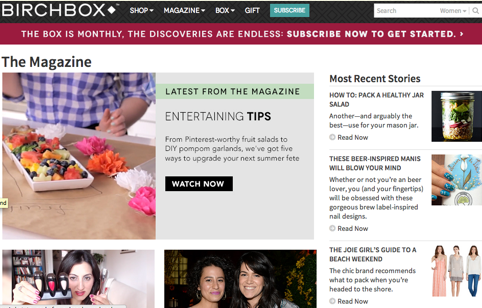 Doritos
User-generated content went viral again when Doritos left it up to consumers to produce and pitch their Super Bowl commercial through social media. This was one of the first instances of brands giving consumers the content keys, but it certainly hasn't been the last.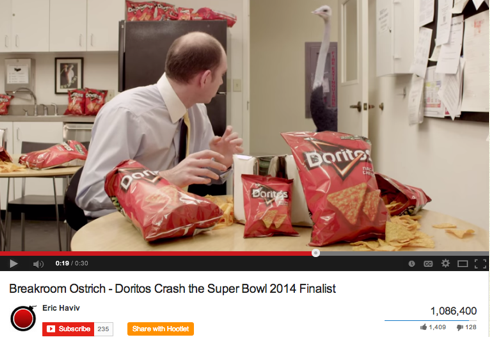 Whole Foods
Blogs help brands shore up loyalty: if you can give the consumer good content at home, they're going to come back to your site or storefront full of ideas about what they need to purchase. Whole Foods' blog expertly plays its
content
to a healthy-living audience with a mix of recipes and tips.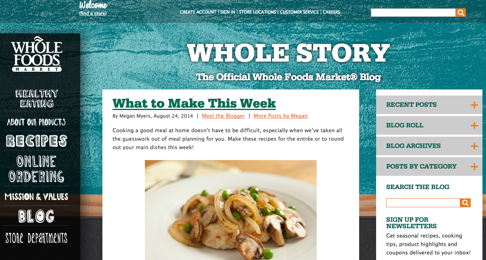 Sharpie
The Sharpie blog is quirky to say the least — and, of course, colorful. Its content and web design provide a convergence of elements that makes for an incredibly pleasant and unique user experience.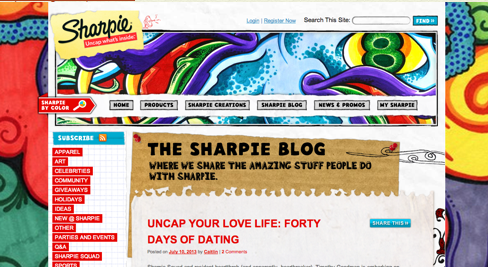 GoPro
The world's favorite camera is also one of its favorite Instagram feeds: 2.7 million people, at least, think the brand's visual content is incredible. We'll let it speak for itself.
BHLDN
Making your brand and your content work together is one of the most important ways to be sure you're staying authentic, and BHLDN's blog provides an example for the ages. With content that ranges from interview to style session, the brand's consistent tone of voice and high-quality content are worth looking up to.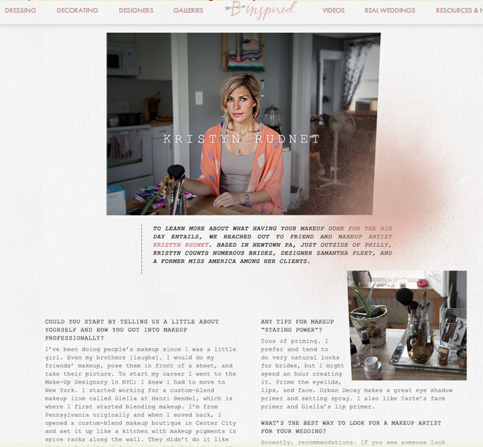 Home Depot
Home Depot's creative Vine feed is the stuff of content marketing dreams. Its adorable content on the platform features everything from workshop announcements to product promotions. It's one of the best uses of Vine out there — and 2.5 million loops agree.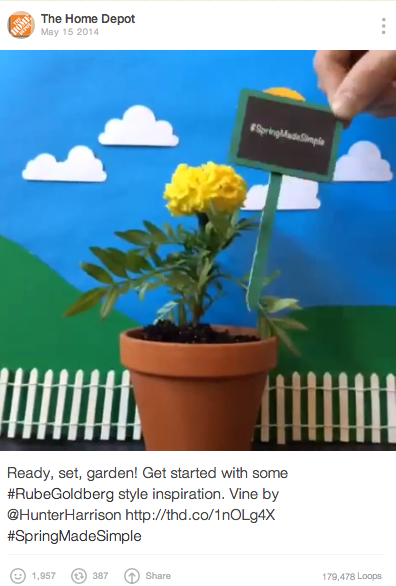 Dolce & Gabbana – The One
Luxury brands were some of the last to join the content party, but with video projects like Dolce & Gabbana's "The One," we can all be thankful they did.
Aligning with Martin Scorcese
to create branded video content? Very classy. Executing it on a gorgeously designed website? Savvy content marketing.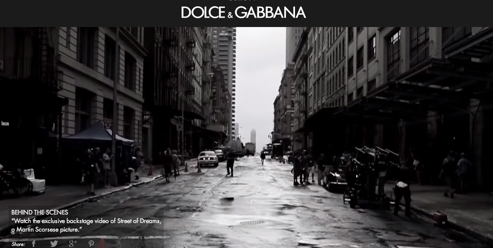 Nike
Nike's social content stood out by a mile in the crowded World Cup field. With crisp, emotionally-charged images, entertaining short video, and simple text that was easily shareable on platforms like Facebook, the brand was a big winner.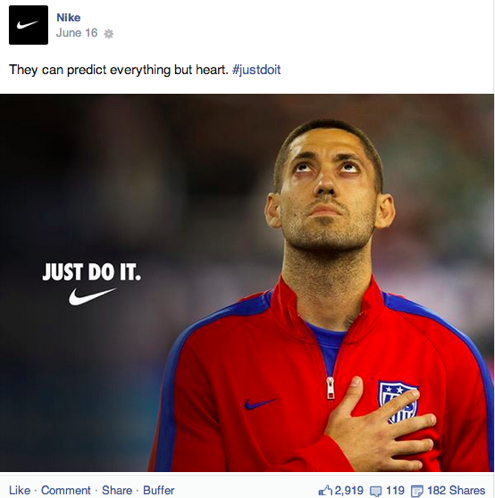 Gatorade
Of all the brands putting out content to align with the World Cup, Gatorade's was the standout in terms of visual quality. Its Bibbidi-Bobbidi-Boo video content piece is artfully done, with Oscar-worthy cinematography and a marked attention to detail.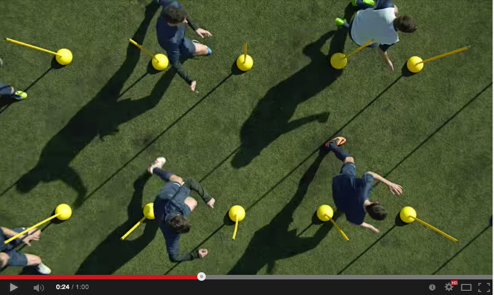 DiGiorno
The frozen pizza brand serves up social media content that's truly authentic and entertaining to consumers. Its Twitter feed in particular turns heads, with an uncanny ability to absurdly comment on trending topics and consistantly shift pop culture conversations to the ever-important topic of pizza.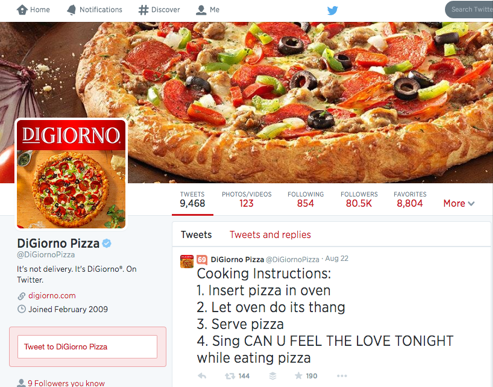 Källa: Newscred